I had the pleasure of visiting Caleb and Candra Pence in Osmond, Nebraska on Saturday, June 29th, 2013. The crew and I were there to shoot a segment for The Weather Channel and NBC's Peacock Productions "Weather Caught on Camera. It seems the Pence's nuptials were interrupted by an EF 3 and at least one other, smaller tornado in May of 2012 in Harper County, Kansas.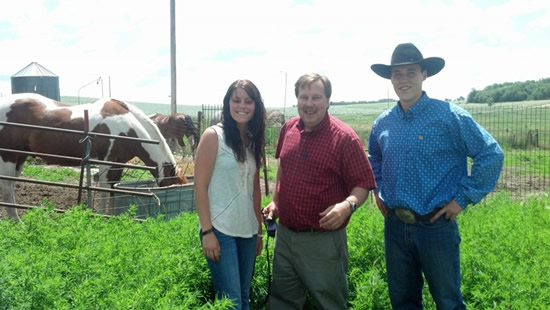 At 23, Caleb is a semi driver, rancher and a "retired" championship bull rider who maintains a small herd of prize bulls in his backyard. Candra is still active in the rodeo as a barrel racer and both are experienced horse riders. The segment for the Weather Channel was shot in one day, but has not aired as of this writing.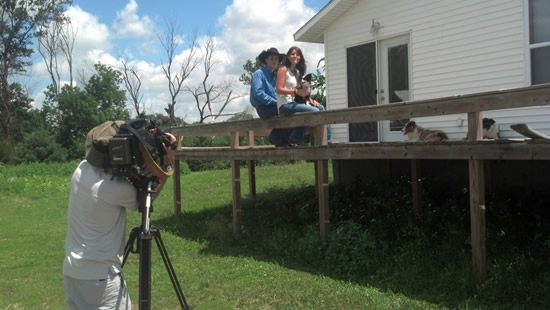 Caleb's uncle was shooting the ceremony and panned over to get some incredible video. The most remarkable aspect of all of this is that the wedding party remained calm for the most part, and the wedding went on while the twisters were spinning about 8 miles away.