This annual tradition of a 21 sax salute recognizing the birthday of jazz legend Charlie "Yardbird" Parker has been revived by several jazz groups including the Kansas City Jazz Ambassadors. This ceremony at Lincoln Cemetery in Kansas City, Missouri was held with the participation of many area musicians who.formed a traditional New Orleans-style funeral parade (or "second line") to the grave site, where music was played, poems were read, and general revelry ensued.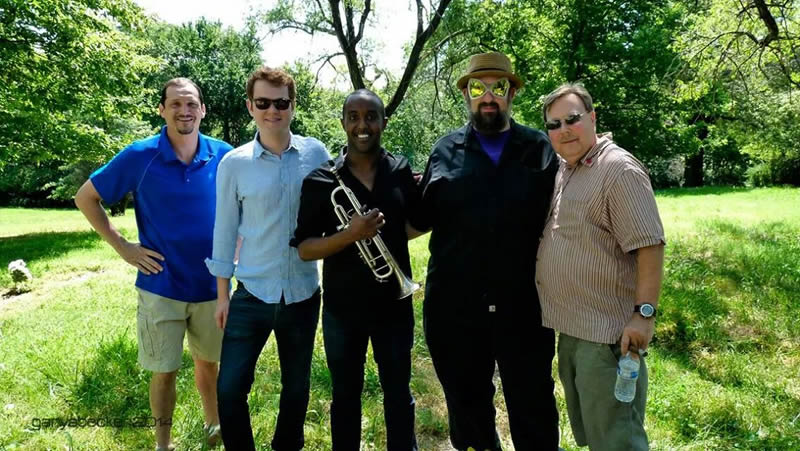 One interesting note about the secluded site; Bird, who died at 32 years of age, said he didn't want to be buried in Kansas City, so his grave is actually right across–I mean a few FEET-across the border in Jackson County, Missouri.
And no…I'm not expecting, although it looks like it!!!!